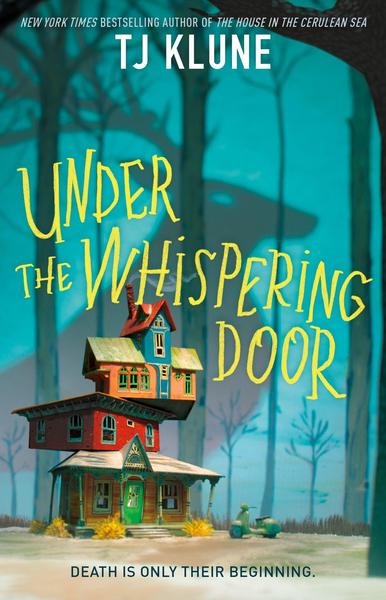 Klappentext:
Welcome to Charon's Crossing.
The tea is hot, the scones are fresh, and the dead are just passing through.
When a reaper comes to collect Wallace from his own funeral, Wallace begins to suspect he might be dead.
And when Hugo, the owner of a peculiar tea shop, promises to help him cross over, Wallace decides he's definitely dead.
But even in death he's not ready to abandon the life he barely lived, so when Wallace is given one week to cross over, he sets about living a lifetime in seven days.
Hilarious, haunting, and kind, Under the Whispering Door is an uplifting story about a life spent at the office and a death spent building a home.
Rezension und Fazit:
Auf das Buch von TJ Klune habe ich sehnsüchtig gewartet, da für mich Mr. Parnassus´Heim für magisch Begabte ein echte Highlicht war. Under the whispering door habe ich mir somit am Erscheinungstag geönnt. Ich dachte bis dahin, dass die Geschichte von den magisch Begabten weiter erzählt wird, aber es handelt sich um eine komplett neue Story.
Die Geschichte handelt von Wallace Price. Auf den ersten Seiten des Buches verstorben, geht es um in der Geschichte um die Erfahrungen rund um seinen Tod, sein Begräbnis und seine Erfahrungen als Toter.
Humorvolle Geschichte über das Ableben und Leben als Toter. Eine klare Empfehlung. Auch auf Englisch, da die Wortwahl nicht allzu schwierig ist.
Das Buch bringt mir EUR 3,70 für mein SUB Glas.