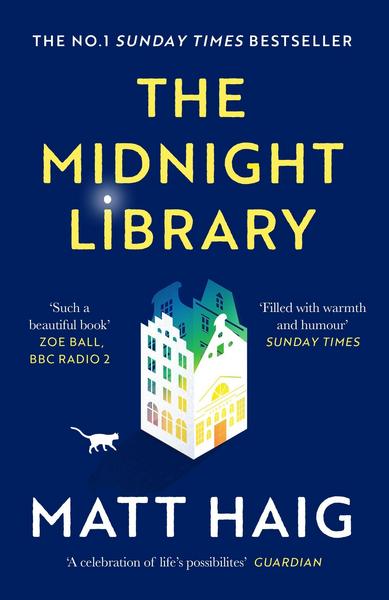 Klappentext:
Between life and death there is a library.
When Nora Seed finds herself in the Midnight Library, she has a chance to make things right. Up until now, her life has been full of misery and regret. She feels she has let everyone down, including herself. But things are about to change.
The books in the Midnight Library enable Nora to live as if she had done things differently. With the help of an old friend, she can now undo every one of her regrets as she tries to work out her perfect life. But things aren't always what she imagined they'd be, and soon her choices place the library and herself in extreme danger.
Before time runs out, she must answer the ultimate question: what is the best way to live?
Rezension und Fazit:
Aufgrund der unterschiedlichen Meinungen und aufgrund von Kostengründen, habe ich mir das Buh auf Englisch besorgt.
Nora ist 35, sie beschließt ihrem Leben ein Ende zu machen. Doch sie ist nicht tot, sondern befindet sich auf der Reise zwischen Leben und Tod, und zwar in der Mitternachtsbibliothek.
Angefangen hat alles mit dem Stehenbleiben ihrer Uhr um genau 00:00:00.
Ich kann das Buch, aufgrund der Geschichte und der Schreibweise absolut empfehlen und ich denke das Buch könnte zu einem Jahreshighlight der englischen Bücher werden. Es werden sicher noch andere Bücher von Matt Haig bei mir einziehen.