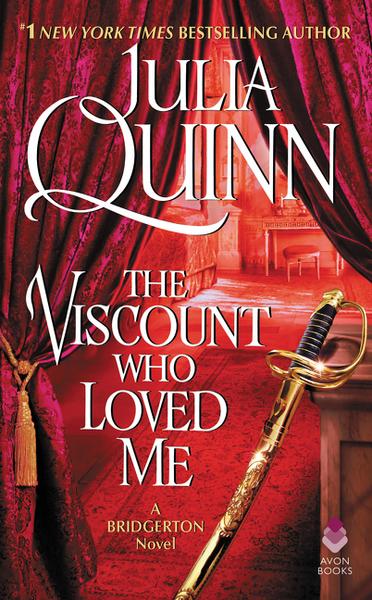 Klappentext:
The inspiration for season two of BRIDGERTON, a series created by Shondaland for Netflix, from #1 New York Times bestselling author Julia Quinn: the story of Anthony Bridgerton in the second of her beloved Regency-set novels featuring the charming, powerful Bridgerton family.
ANTHONY'S STORY
This time the gossip columnists have it wrong. London's most elusive bachelor Anthony Bridgerton hasn't just decided to marry—he's even chosen a wife! The only obstacle is his intended's older sister, Kate Sheffield—the most meddlesome woman ever to grace a London ballroom. The spirited schemer is driving Anthony mad with her determination to stop the betrothal, but when he closes his eyes at night, Kate's the woman haunting his increasingly erotic dreams…
Contrary to popular belief, Kate is quite sure that reformed rakes do not make the best husbands—and Anthony Bridgerton is the most wicked rogue of them all. Kate's determined to protect her sister—but she fears her own heart is vulnerable. And when Anthony's lips touch hers, she's suddenly afraid she might not be able to resist the reprehensible rake herself…
Rezension und Fazit:
Nach dem ersten Teil (den ich auf Deutsch gelesen haben) muss man natürlich wissen, wie es weitergeht 🙂 Ich habe mich jedoch dazu entschlossen mir die Serie in der englischen Version zu kaufen, da ich wissen wollte, ob die Geschichte genauso oder besser ankommt, wenn es in Originalsprache ist.
Kate und Anthony, die Hauptprotagonisten aus dem zweiten Teil, sind gut skizzierte Charaktere. Man kommt sehr gut in die Geschichte rein und irgendwie lässt einem das Buch nicht mehr los. Die "Welt", die Julia Quinn erzeugt ist gut. Der Umgang der beiden miteinander und die kleinen Streiterei, sowie die Gedankenwelten sind amüsant und sehr real dargestellt.
Bin gespannt was Teil 3 bringt 🙂
Das Buch bringt mir EUR 3,70 (Seitenanzahl) + EUR 1,80 (da auf Englisch) für mein SUB Glas.